twentythree
 is a boutique digital agency based in Mumbai, India.
Two variety of logos were provided: calligraphic & graphic.
Brand image: bold, unique, youthful.
– Final logo concept –
The core of a company lies in its founders, hence three bold graphic elements were used to represent each founder.
Colours: Red, blue and green are used to represent each partner.
(The main purpose of the RGB color model is for the representation and display of images in 
electronic systems.)
twentythree – the agency was founded by three twentythree year olds.
(The branding wasnt used by the agency due to some issues.)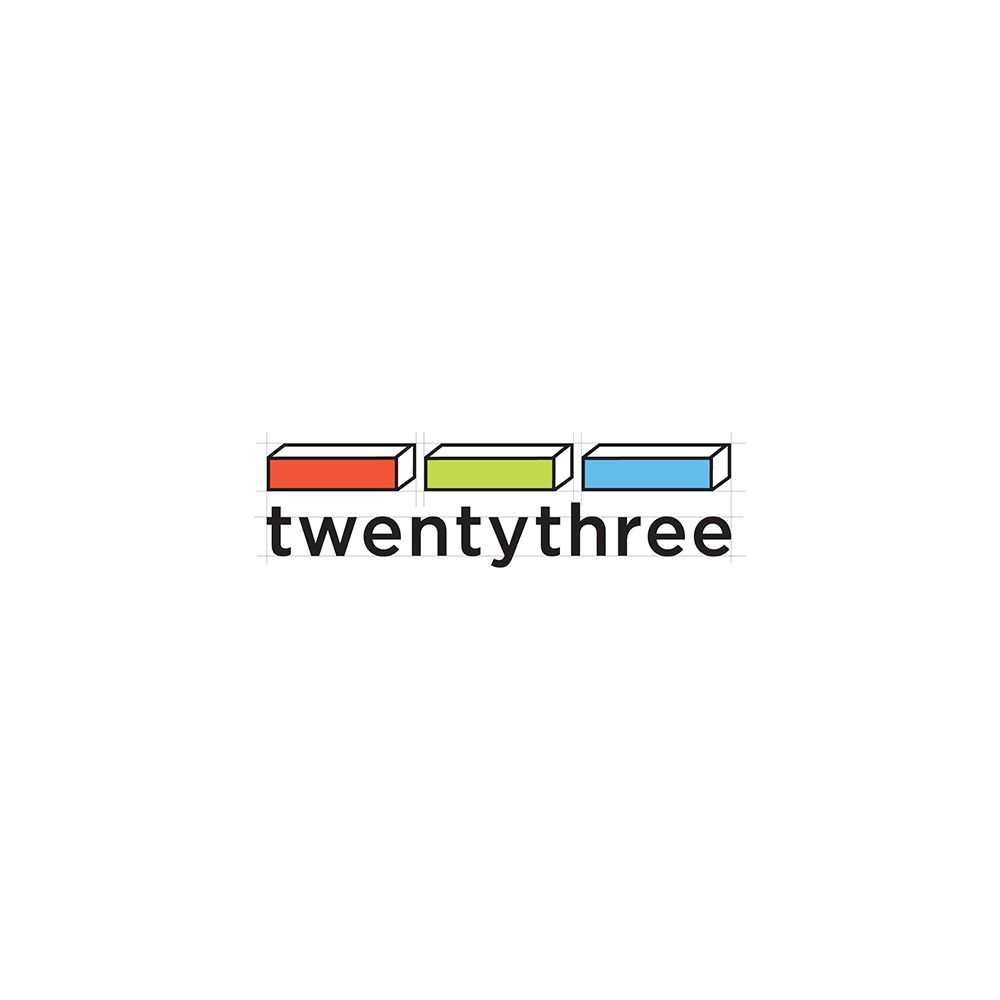 Fianl logo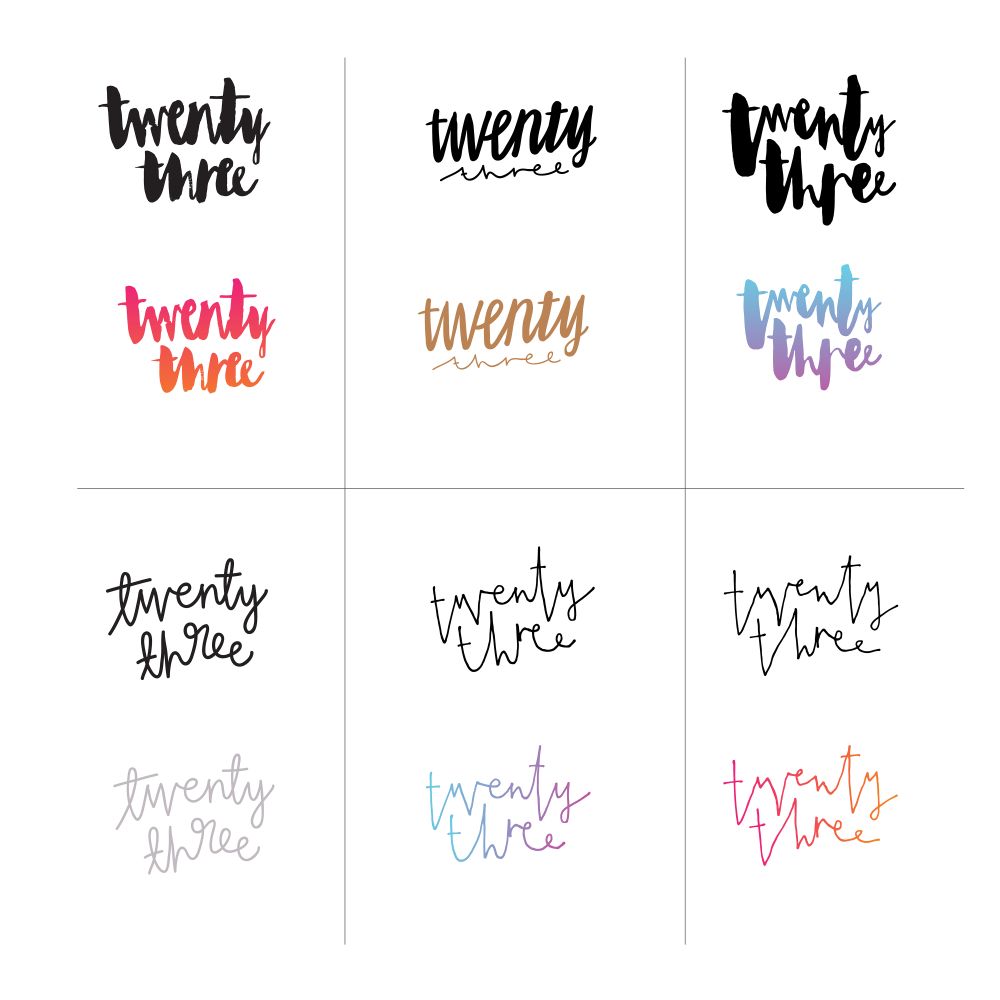 Calligraphic logo options